If you are looking for the old chat archives prior to this site being created, they are located at http://dollarseed.com/herbchat/recipes
Thank you to everyone who participated in both putting on the giveaway and making #herbchat trend on This 1st day of November 2012.  We all had a lot of fun and the chat stayed focused around all of my chaos.  To all of the winners listed below, congratulations.  Be sure to contact the prize provider with your mailing addresses so that we can get these items shipped to you as soon as possible.  Dave
Prize #1 Won by @kmf3933
David Moffitt @DollarSeed will be giving away both the Complete Herb Garden Kit and The Complete Vegetable Garden Kit  Both can be seen here
Prize #2 Won by @Poodle_Power
Worm's Way @wormsway is offering a seed-starting kit, which includes the Sunleaves Super Starter Heat Mat (5"x24"), a Mini Greenhouse , and a 72 pack of Super Starter Plugs. I've attached images of these items, if you would like to use them! We're excited to get involved with this chat. Thanks so much for considering us!!
Prize #3 Won by @WherePlantsRock
Corona Tools @CoronaTools will be giving away their ComfortGELS Pruning Set

Prize#4 Won by @MyEdibleGardens
http://TuffGuardHose.com @TuffGuardHose is adding a 25′ Perfect Garden Hose

Prize #5 Won by @SubvrsiveHippie
Annie Haven @GreenSoil is giving away a 3 pack Sampler of her Moo Poo Tea

Prize #6 Won by @Stephen__Andrew
Bonnie Plants @BonniePlants adding on with a Raised Garden Bed Kit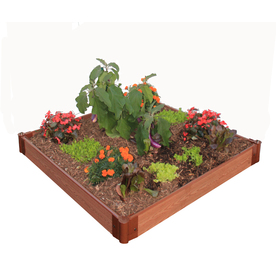 Prize #7 Won by @Modernmiagarden
http://mastergardening.com @mastergardening has added a new set of their garden markers You can see them here
Prize #8 Won by @Flintscape
Benjamin Voght @BRVogt has offered his great  book titled "Sleep Creep Leap" Check It Out Here  in a paperback signed copy as a prize
We're asking all of our Twitter friends to join in and help make this an awesome giveaway.  So if you have something you'd like to add to this, you can either comment here, or hit me up @DollarSeed on twitter, and we'll get your products added here as well.  Each week for the next 30 days we'll be discussing this promotion on #Herbchat every Thursday at 2pm EST.  The tentative date is now set for 11/01/12 for the #giveaway.  This giveaway is now centered on a membership type drive.  So get your friends to join in and participate in the chat, to become eligible to win any one of the above awesome items.  I will keep this page updated as we figure out the details, so please check back here often.  As well, all of those donating products are great tweeter peeps to follow.